Why Work With Us?
Sam Yoder & Son is one of the eastern shore's leading truss suppliers for the construction industry. As a member of the Wood Truss Council of America (WTCA), Sam Yoder & Son is at the forefront of modern roofing technology and is fully committed to upholding the highest industry standard.
Sam Yoder & Son offers the complete package — from design and fabrication to jobsite delivery. We handle a diverse range of schemes from residential housing to the large span commercial projects. Skilled designers produce imaginative and cost effective designs from your initial specification and complete components are then manufactured to your exact requirements.
Attention to Detail

Sam Yoder and Son is the preferred supplier to many of the industry's leading home builders and construction companies due to a combination of personal service, attention to detail and the employment of advanced technology. A designer will follow each contract or project through completion right up to delivery on site. Using leading software, from MiTek, experienced and professional personnel will design the roof or floor system to meet your precise specification. At the manufacturing level, our trusses are built using precision lasers to ensure that the exact specifications are carried out through production.
The Designers' Choice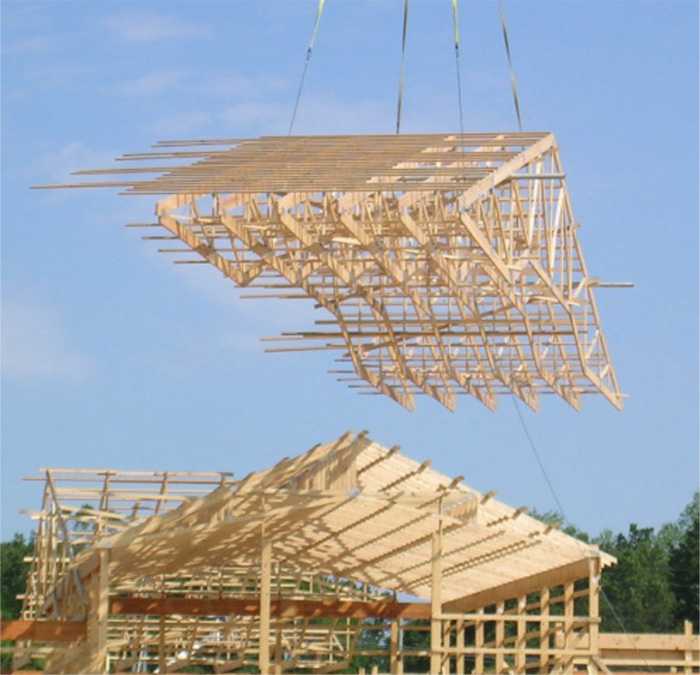 The trussed roof system offers the designer the opportunity to create unique, eye-catching and highly individual roofs without breaking the budget. Structures can be designed to take every sort of specialized roofing finish or fashioned to create a wide range of roof shapes. Dual pitch roofs, curved and hipped roofs can all be specified with confidence to suit the demands of each project.